This week begins one of my personally favorite themes: Culture Shock! Throughout the month, Fusion students will have the opportunity to learn about several inventors and their life-changing inventions in the Green Room; hear the soothing sonic sounds of music from bygone eras; and explore strange, new worlds through the eyes of literary icons! Here's what we are up to this week, including a few pictures of our Jr. Pre-K children in action!
THE BLUE ROOM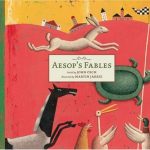 You may or may not know whom Aesop (620-564 BC) was, but you most assuredly have heard or read one of his famed fables. The Lion & The Mouse; The Tortoise & The Hare; and The Boy Who Cried Wolf from John Cech's Aesop's Fables are just a few of the many fables attributed to his creation. Students in the Blue Room will practice retelling several of Aesop's fables orally, in the same fashion that he would have originally. This is an important aspect to studying and learning about Aesop this week, as oral retellings often change subtly from person-to-person. While the main themes and story beats often remain, small details will become exaggerated or forgotten completely, demonstrating that over time a story will change dramatically unless it is first written down!
THE RED ROOM
Red Room students are in for a "swinging time" this week as we listen (and dance) to music from the Big Band era! Duke Ellington, Louis Armstrong and Count Basie are just a few of the many big band artists whose work we will explore this week. We will also begin to learn about our artist of the month, Andy Warhol, one of the most influential and popular artists in recent history.

THE GREEN ROOM
Each week this month will highlight a particular inventor and his or her work, and if you can see this message, chances are it is thanks to the work of this week's inventor, Thomas Edison! While Mr. Edison did not conceive the idea of the lightbulb itself, his inventive genius and considerable resources allowed him to create the first working version of this wondrous invention! Fusion students will have the opportunity to examine and learn about his various works and contributions to the world around them, exploring the lightbulb in various fun and exciting ways throughout the week!
JR. PRE-K PROGRAM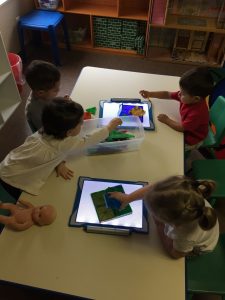 Not to be outdone, our Jr. Pre-K students will also have the opportunity to explore this month's theme in several (age appropriate) ways. This week, our "little learners" will primarily focus on light and color interaction with emphasis on how it shapes their perception of the world around them, utilizing various forms of light (and lightbulbs!) to see things in a whole new...light! They will also have the opportunity to read tales from authors in our Pre-k Blue Room throughout the week. Check out some of the action from today!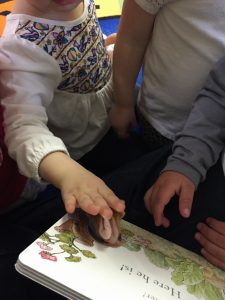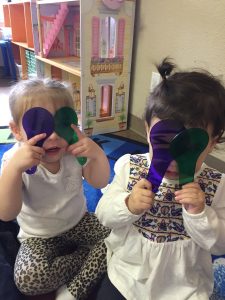 Looks like another amazing month ahead! If you have any questions or concerns, don't hesitate to ask!