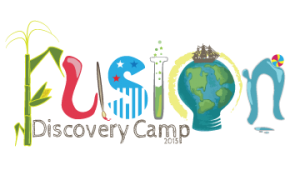 This year Discovery Camp begins on June 1 and runs through July 31. It is designed to be a break from the more structured school-year and be a time for our students to continue to explore and have some serious Summer fun!
Discovery Camp programs vary by location however pricing is the same at each school:
2 week session: $200, or $110/week.
Camp runs from 9 to noon Monday - Friday.
Full day options are available.
Week 1: Treasure Island 6/1-6/5
Ahoy Mateys! Time for buried treasure and sailing ships. Students will learn about the life of a real pirate, as well as become pirates themselves this week… The friendly kind of course!
Week 2: California 6/8-6/12
description This week campers dive into a week-long exploration of the amazing state of California! From the mountains to the rivers, desert and beaches there is so much to discover! Join us in our Golden State adventure!
Week 3: The Arts 6/15-6/19
The works of Pablo Picasso, William Shakespeare and Beethoven are just a few of the artists Fusion Kids will explore during our Arts theme. They will also have many opportunities to express their own artistic talents through a variety of mediums throughout the week!
Week 4: Fun in the Sun 6/22-6/26
Grab your bathing suits and your beach towels! Students will spend the day outdoors in various sporting activities. Don't forget your sunblock!
Week 5: Weird Science 6/29-7/3
Throw on your lab coats and your safety goggles! Fusion Kids will conduct lots of CRAZY experiments and learn about what it's like to be a true scientist! 3-2-1 Contact!
Week 6: Heroes 7/6-7/10
Description Coming Soon
Week 7: Let's Go Camping! 7/13-7/17
Let's pitch a tent and immerse ourselves in nature! This week we will be introduced to the world of camping. Fusion Kids will photograph nature, stargaze, roast marshmallows, tell stories around the campfire and maybe even catch a fish!
Week 8: Farm to Table 7/20-7/24
Summertime is the perfect time for Fusion Kids to throw on their work boots and gloves and learn how to plant, grow and harvest fruits and veggies! We will also learn what happens to food before it lands on our tables by exploring farms and grocery stores. We will taste new food as well as play detective when it comes to those pesky nutrition labels so we know that what we put into our mouths is constantly fueling our bodies and brains!
Week 9: Feats of Architecture & Engineering 7/27-7/31
If you love to build, then this week is for you! Fusion Kids will be busily building all week long using legos, blocks, clay, and sticks! We will even be introduced to some of the worlds most famous architects and structures like Gustave Eiffel and the Tower Bridge in London!
Leaders In Training (For Older Campers)
Leaders in Training (L.I.T.'s) This program is designed for older campers who have a desire to be role models and/or teachers to the children in their communities. This is an 8 week program designed to produce highly qualified camp leaders, coaches and babysitters. L.I.T.'s will work closely with teachers throughout the summer to obtain skills such as teaching, mentoring, understanding and providing needs and services for a variety of ages and CPR & First Aid certification. All L.I.T.'s will have an opportunity to put these newly learned skills to use and how they can adapt them to other leadership opportunities. Each L.I.T. will leave with a certificate of completion of the Leadership Program, a letter of recommendation from their immediate mentor teacher, as well as a resume designed to help them obtain their first job.
* If you are currently enrolled, you may continue to attend with your current schedule and pricing.