It's week 2 of Culture Shock here at Fusion! Last week, Fusion students were able to learn and retell several of Aesop's fables in our Blue Room; hold The Fusion World Swing-dance Championships in the Red Room; and experience the blinding brilliance (literally!) of famed inventor, Thomas A. Edison. Here's what we have been up to this week!
THE BLUE ROOM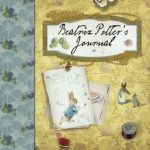 Our author this week in the Blue Room was Beatrix Potter, creator of one of the most beloved literary characters for children: Peter Rabbit. Fusion students will had the opportunity to read and absorb several of her works throughout the week. Students in the Blue Room also experienced a recreation of Potter's diary and letters, allowing them to get a glimpse of the author's life and the opportunity to see how the creation of Peter Rabbit (and his adventures) came to be. Blue Room children created stories and characters of their own to share with friends, family and perhaps someday, the world-at-large!
THE RED ROOM
Red Room students bopped until they dropped as they explored the Birth of Rock'n'Roll! The number of band members and indeed, the choice of instruments, was a large focus for us this week in comparison to the Big Band era. The creation of the electric guitar and its "front and center" focus in rock'n'roll was the centerpiece to our approach to this early era of music. Fusion children had the opportunity to listen, explore and even play an electric guitar built just for children! They learned the components of an electric guitar and jammed their way through a solo throughout the week!

THE GREEN ROOM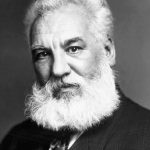 Week 2 in the Green Room brought a new inventor and an incredibly important invention to Fusion: Alexander Graham Bell and the telephone! From an early age, Bell demonstrated an interest in sound and communication. While Bell is most famous for his invention of the telephone, it is not his only invention! Children in the Green Room will had the opportunity to explore the work of Bell, charting the evolution of the phone and communication technology from Bell's time to the modern era. Green Room students also added the word "patent" to the their vocabulary as they will spend time in their Fusion Laboratory creating and "patenting" inventions of their own!
We are exploring some amazing content this month in our preschool courses. Bring the learning home to your #FusionKid by putting on a bit of rock-and-roll or reading them the sweet story of Peter Rabbit. You may be surprised the knowledge they share with you!