It's the most wonderful time of the year....
Temperatures are steadily falling as we see changes all around us.  The trees are wearing their fall colors, the skies are cloudy with rain, and there is already snow in the mountains. Mother Nature is telling us the holiday season is coming soon. Halloween has passed, preparations for Thanksgiving have begun and my family is getting excited for all of the fun that comes with this time of year.
Does your family have holiday traditions?  
We have so many holiday traditions. I even had my youngest son help me write this blog. He remembered many of the little things that are special to him that I hadn't thought about.  Our holiday traditions start with Thanksgiving.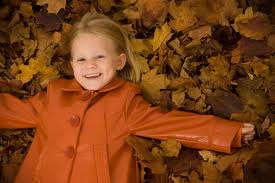 Some of our traditions have changed over the years; others have stood the test of time.  For many years we celebrated Thanksgiving in Monterey. We would always spend one of our days eating turkey sandwiches on the beach.
While we no longer go to Monterey, there is one tradition we practice with our children every year.  On a small piece of paper, each of us writes down the things we are grateful for. After dinner we gather together and read what we have written.  I love hearing what my boys are grateful for as it it changes every year a bit.  As my boys grow older, they have begun to realize what is most important and their papers have gone from saying "my bike" to "my family."
Most of our traditions start the day after Thanksgiving.  
One tradition that brings us so much joy each year is decorating the house for Christmas. We decorate the tree every year with ornaments that were given to us, handed down or made by the boys. I love having decorations up for the entire month of December.
There are also many fun and family friendly things to do in Downtown Sacramento.  Every year we go ice skating as well as experience the Theater of Lights in Old Sacramento.  It is a live telling of the poem "The Night Before Christmas," by the character of Mark Twain. We grab a hot chocolate and watch this wonderful outdoor show.  We also love to look at Christmas lights, and there are many wonderful places to go to do this. Some of our favorite spots to look at lights are the "Fabulous Forties" in Downtown Sacramento, Dovewood Court in Orangevale, and Toyon Way in Yuba City.  Another must for our family is watching Christmas movies all month long.  We watch the classics, as well as, some new ones. We also spend time helping those in need.  Through local organizations we assist families; bringing food and gifts to those who need a little help this time of year, hopefully making their Christmas a bit brighter.
The remainder of our traditions center around Christmas Eve and Christmas Day.  
My little family is a bunch of foodies. We LOVE it. Decorating sugar cookies and making treats to share with our friends and family is one of our favorite things to do.  On Christmas Eve we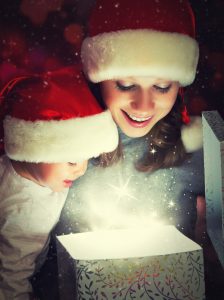 make dinner just for our little family.  Since we are such foodies, we go all out, enjoying a surf and turf dinner that includes dessert and, of course, sparkling cider.  Our boys always open one gift on Christmas Eve and it just so happens (spoiler alert) that it is ALWAYS new PJs. Once we are all decked out in our new jammies, we move onto another family tradition: finding the Christmas Pickle on the tree (a German holiday game).  Whoever finds the pickle gets an extra gift to open that night. The extra gift, however, is ALWAYS a game we can play together as a family, so it is really a gift for ALL of us. On Christmas morning we open gifts first and then make Ebelskivers, a stuffed Danish pancake ball.  The boys love choosing what we are going to put inside the Ebelskivers. Christmas dinner is spent with family, ending the day watching The Polar Express.
I love our family traditions.  
Some traditions have been handed down through the generations and others we have created.  Some traditions cost money and others don't cost a thing.  Whether we are doing something extravagant or helping those in need, I love every minute of it. It isn't what we spend or where we go, it is that we are creating a season of magic for our children.  
For us, Christmas traditions create magic and wonderment.  Creating magical moments for my children is a big part of why we will always continue our traditions. We look forward to them every year.  I will hold onto our traditions as I watch my children grow. Soon they will have families of their own with whom they will share these magical moments with. I cannot wait to be a part of the traditions they continue to create.
I feel like the holidays bring out the best in people.  I wish the kindness and love people show each other at Christmastime lasted all year long.  
"I will honour Christmas in my heart, and try to keep it all the year. I will live in the Past, the Present, and the Future. The Spirits of all Three shall strive within me. I will not shut out the lessons that they teach!"
― Charles Dickens, A Christmas Carol
Here are some links to holiday fun:
Run to Feed the Hungry - Theater of Lights - Ice Skating -  Victorian Christmas -  Christmas Stroll YC - Marysville Christmas Parade & 5k -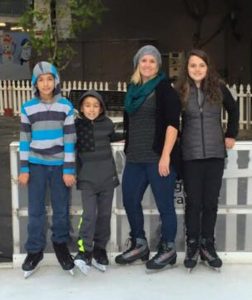 Ms. Micheyl is the Director of Operations for Fusion Early Learning. She has created and maintained many traditions for the schools in her care. When she is not bouncing back and forth between her schools, she can found enjoying time with her many friends and beautiful family.