In honor of April being National Humor Month and May being recognized as National Mental Health Month, we want to take a moment to discuss how humor is beneficial to our children's mental health, happiness, and overall well-being. Humor should be a part of everyone's daily lives as smiles and laughs are contagious and spread positivity! Plus laughter is a form of medicine according to old wives tales. Did you know laughing has a similar effect on the body as exercise does? This is because laughter reduces the brain's stress hormones and boosts the immune system. With that being said, when kids are feeling stressed or frustrated, (Especially when learning something new!) humor is one of the best tools to relieve this feeling. Instilling this in kids is beneficial in the long run as a great sense of humor indicates high emotional intelligence, cheerfulness and is also a key part of social competence.
Fun, kid-friendly activities that promote good humor are also a great way for parents to help maintain their children's' mental health. Read below for activity ideas that will be sure to have your kids laughing their pants off!
Most parents read a bedtime story to their children, but how about reading a wakeup, morning story to start the day off right? We recommend a light-hearted picture book, short passage or even silly poem. Classic authors include Shel Silverstein, Roald Dahl, and Beverly Cleary.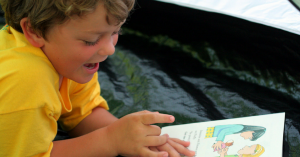 Crazy, Creative Collages
Let the kids go crazy and get creative with their DIY collages. Gather up old magazines and newspapers and let them cut out funny pictures or headlines, later gluing them onto a poster board. You can hang the collages up in their bedroom to provide some daily giggles!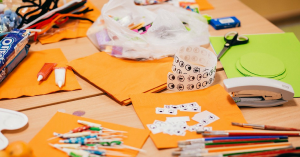 Haha Journals
There is so much sadness and negativity in the world that we try to shield our kids from, however, it is naive to say that they are not aware of it. Therefore, it is important for all of us to focus on the positivity and happiness that we face in our daily lives. At the end of each day, your child can write in their journal about something funny that took place, or something humorous one of their friends said. Have them re-read their journal entries at the end of the week or month as a reminder of what made them laugh.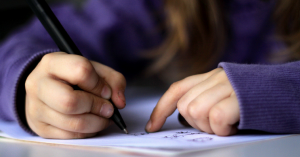 Pranks, as long as they are harmless, are fun to do and easily initiate loads of laughter. By a simple Google search, you can help your kids find funny pranks online to do to one of their siblings or other parent. Some of our favorite ideas include water balloons, taking the batteries out of the TV remote and replacing the cream in Oreos with toothpaste!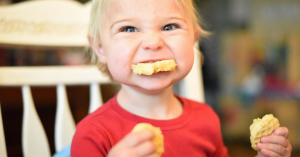 Funniest Moments
At the dinner table, ask your child, "What is the funniest thing that has ever happened to you?" You may be surprised to hear what they have to say because kids say the darndest things! Encourage him or her to ask their friends or even other family members this same question and take notes to report back to you. This can even be apart of their Haha Journal entries!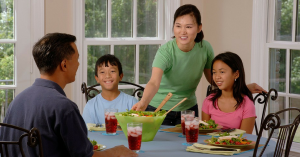 Silly, Furry Friends
Cats and dogs are a great source of joy and laughter for people of all ages. But to kids, these furry friends make great characters in a silly story or even play. Have your child write down a silly pet-related story or have them create a play with the family pet to perform in front of relatives or friends.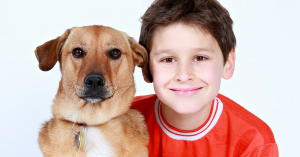 Charades
Write down your kids' favorite movies or TV show characters on index cards, and take turns acting them out and having to guess who it is. We recommend acting a little sillier than normal to put a big smile on your child's face as they begin to guess who you are imitating.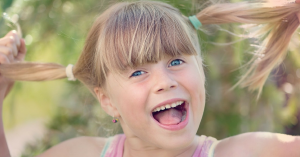 Fusion Early Learning Preschools love to promote humor every day through our theory curriculum activities. We realize the importance of mental health and want our students to have a lifetime full of happiness, which begins with a solid foundation of humor, laughter, and smiles. Learn more about our theory curriculum here. Are you interested in having your child attend a Fusion Preschool? Contact us to schedule a free tour of one of our preschools today!