Shiver me timbers! Summer fun abounds and what better way to shake up everyone's imagination and throw some merriment into the mix, than to have a Pirate Day? Throw your manners aside, adopt a Pirate's Code of Conduct, grab the eye patches, peg legs, and pirate phrases and let's have a Pirate Day. Check out these easy and fun ideas that will turn your home into a pirate ship full of imagination for kids of all ages:
Easy Ideas For Creating Your Own Pirate Day
Blimey! Imagination is key when planning your Pirate Day. From the way you walk and talk to the stories you'll read, crafts and recipes to create and the clothing that will help you and the kids dress the part, remember to sprinkle plenty of imagination on top of however you choose to celebrate all things Pirate. Open up Davy Jones' Locker and give some, or all of these ideas a try:  
Read all About Pirates - Fun and learning go hand-in-hand. What better way to prepare for your Pirate Day than to read a story or two to get in the spirit? These books will help.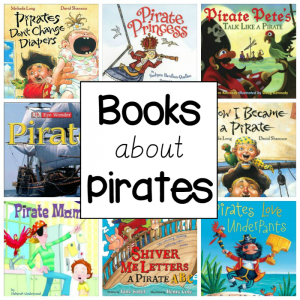 Dress the Part - There's no need to purchase a costume to dress the part of the pirate. A little imagination and these tips will have the kids feeling like sailin' the seven seas in no time!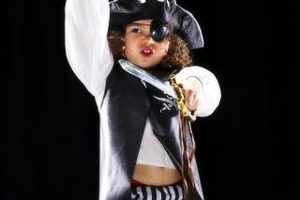 Get Crafty - Let your little pirates decorate and create to their hearts' desire. We've pinned a treasure chest full of art and craft ideas to keep your fearless pirates busy all day. Take a look!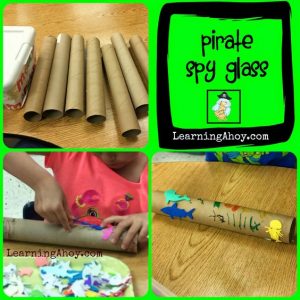 Make Some Grub - Your little swashbucklers are going to work up an appetite while they pillage and plunder and explore. Pirate swords and treasure map pizza will help!
Go Treasure Hunting - No self-respecting pirate would call their day a success without hunting for treasure! Put together an exploration for your little ones and lead them to the treasure of your choice. This blog has some great ideas.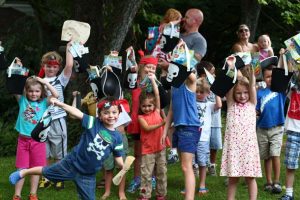 However you and your maties choose to put together your Pirate Day, we know you'll Yo Ho Ho the day away!
At Fusion Early Learning Preschool we understand that children's imaginations and creativity are without limits! If you're looking for a preschool to open the doors of your child's imagination through learning and play, call us to learn more about our programs or to schedule a tour: (530) 674-7595